In 2019, I was fortunate to be invited to join as an associate researcher two world-class institutions.
In early 2019, I was appointed an associate researcher with the Big Data Science Lab at the West University of Timisoara in Romania. This will lead to some interesting and important collaborations, in the data governance space, culminating with several conference presentations, and co-authored publications.
In July 2019, I joined, as a researcher with the Center for Advanced Studies in Public Policy, Governance at the Paraiba State University in Brazil. This collaboration will lead to the internationalization of the Center's work on Internet Governance, and will produce seminars on Internet Governance, as well as original research on Internet Governance, and Human Rights.
This page will house future public-facing work from these two collaborations.
My first public-facing project was a lecture on multistakeholderism, as part of a larger project on this concept, which I gave at both Paraiba and UVT. Below are the posters for the talk.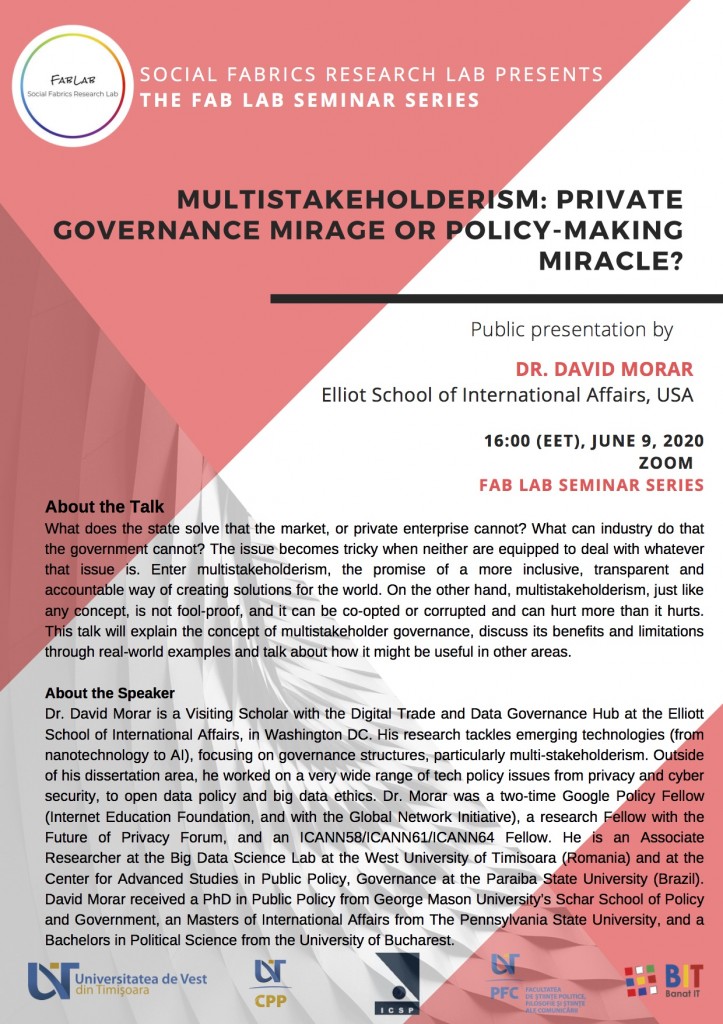 Here is the video of my UVT Webinar Lecture, and here is a brief interview that UVT-TV (the University's TV station) did with me after my talk. Both links will take you to Facebook, but neither should require a login.